Well I survived my training. Yay!!
The first day of training was more of a welcome to Photopass class. It contained alot of stuff I knew and alot of stuff that I didn't. All in all it was interesting. The second half of the day was spent learning more about the cameras. =) Pretty much how to set them up for your work day, making sure the settings are right and how to work the PDA. Then we went outside to do some practice of focus locking and moving a fire hydrant named Freddie around in our picture. That was an interesting experience, in some of my pictures he moved, in some of them not so much. lol
Day two consisted of a recap of Day one and learning about how to shoot our Icons in each of the four parks. (With more intensive training coming on Day three in my home park) For lunch and the second half of our class we went to Hollywood Studios and practiced shooting each other. (That sounds so good I know) We also learned more about how to deal with younger kids that don't wanna look at us. Afterwards we got to go back to Maingate and look at our photos and critique them. Mostly what I took away from the critique was don't be afraid of the ZOOM. Which came into play on my first day out of training. But I will explain that later.
Day three....yea. Got a walking tour of the park to see all of the locations that we shoot, both Icon and Character. I cannot wait for my character training so I can go back to working with my characters soon. =) I do miss them. Then I got some practice shooting my trainer. Namely learning how to make the Tree of Life bigger/smaller and doing the same with guest. Yay for forced perspectives. Sometimes I think I have gotten the hang of this sometimes not so much. But it will come with time. For the last hour or so of my shift I actually got to take pictures of real guests! Again, was told don't be afraid of the ZOOM!
My first day out without my trainer actually went really really well I think. I started out doing tripod shots which aren't too bad. Set the tripod up and go. So pretty much make sure the Tree is where you want it and then position the guests around said Tree. Easy right? Nope. Not at all. Some people just don't wanna move or they think that standing in a spot where the camera isn't angled is going to work. Makes life interesting to say the least. After my break I went back to the bridge but I was just shooting holding the camera. I actually think I like that better. I can move around a lot more and I can actually frame stuff a little bit better I think. Today though I wasn't afraid of the ZOOM. In actuality I was a little bit ZOOM happy. I need to be careful that I don't cut people's elbows off. Apparently they enjoy keeping them. Who knew? But I was able to have a trainer look trough my photos and he said they were good, gave me a few more pointers (leave elbows in the picture) and said to keep up the good work.
So I am starting to feel pretty confident now. Just need to keep practicing. I have night shot and view training next Friday at EPCOT and my DAKlimation (orientation to Disney's Animal Kingdom) on Sunday with two regular shifts in between. Should be fun. Soon I will have some new photos to start posting on here as well as I get back into taking photos in the parks. Here's to hoping crowds start going down soon.
sharon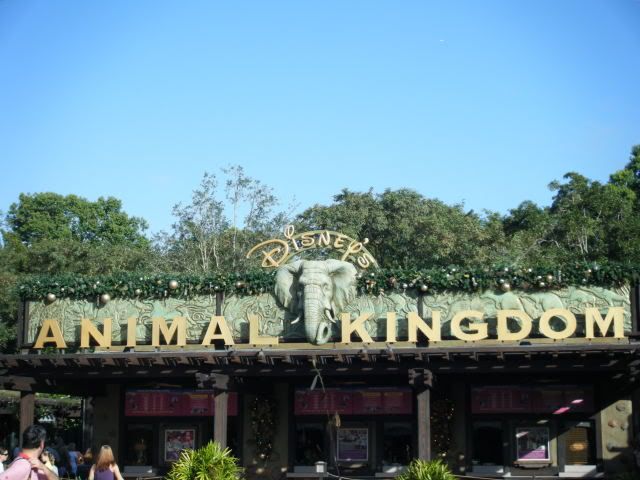 My new home (for now)