So as I was doing laundry this evening I came to the realization that I am no longer a College Programmer or a Character Attendant and that it was time to change the direction of this blog.
I found out a week ago that I am transferring to Photopass and Disney's Animal Kingdom as of this coming Sunday. So I think that is where my blog is headed. My learning experiences both with the Photopass cameras and with my own camera.
2 years ago I purchased my first SLR camera and I have sorta messed around with it attempting to learn the settings. So now I have an actual reason to learn, plus I will be taught some. So I will share my stories and even more of my pictures.
This should be an interesting journey.
Hope everyone has a magical day.
Sharon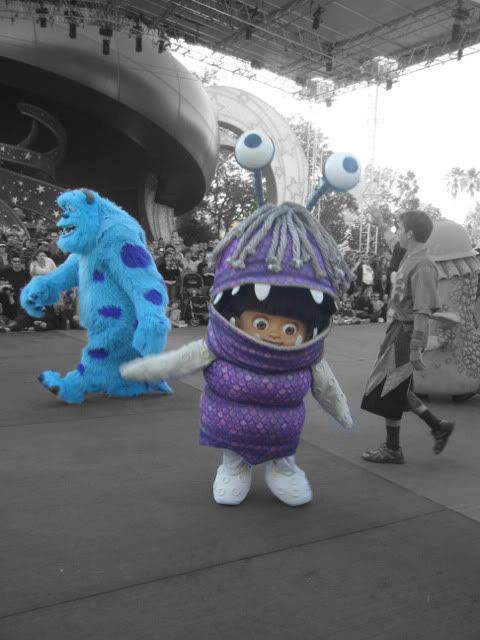 Boo from Block Party Bash, edited in Photoshop