Well I am sitting in the Bloomington airport awaiting my airplane to take me home.
I got to come home for a week to see my little sister and her new son Cameron. Was an interesting week. Though I am very excited to get home and sleep in my own bed and not hear a newborn's cry in my sleep. Though I probably will just because my luck is awesome like that. Tomorrow it is back to work for a 10 hour shift. I am excited about it.....I think. lol We are starting to get back into busy season so my hours will probably pick up soon.
Chris is going back to working with government here soon and he will be leaving Disney. It sucks on some levels but on the majority of them it is awesome, just for the simple fact that he is going to be back to doing what he really loves which is working on computers so I can't complain to loudly. As long as he is happy I am happy. =)
That is all for now folks. I will be posting some new pictures in the coming week once I get them edited. They are going to be from my trip home of my nephew and my family. Should be interesting to see how the turned out.
Later
sharon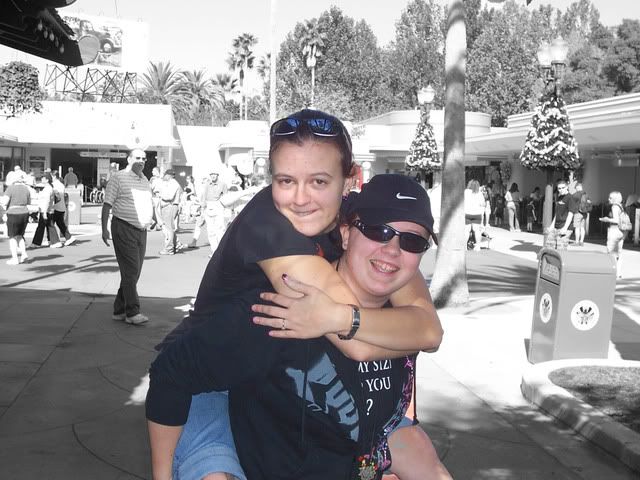 My sister and I at Hollywood Studios.