Sad Face =( But at least this puts me closer to Graduation and my final summer class. Then it is back to Florida.
I cannot wait to get back to Orlando. I miss it so much.
I am starting to put together my list of stuff to pack. Which I know that I am still a few months out but if I don't make a list I will probably over pack and not have enough room in my car.
I know for sure I am taking all of my Disney DVDs and probably a few others, my TV, my wii, my clothes of course, and an extra powerstrip. I will probably be buying all of my bedding and hangers before I leave Illinois. Beyond these things though I have no clue. Anybody else know of something major I am missing???
I am sure that once I actually sit down and think about it I will remember more of it.
Next week I am going to pick up my dressy clothes for classes and Traditions (if I go through it)
Well I am going to quit rambling and get off of here. I have a take home test that I NEED to get finished before I go to class tomorrow.
Hope everyone has a wonderful weekend.
I am leaving ya'll with a picture from my most recent shift with Lilo & Stitch.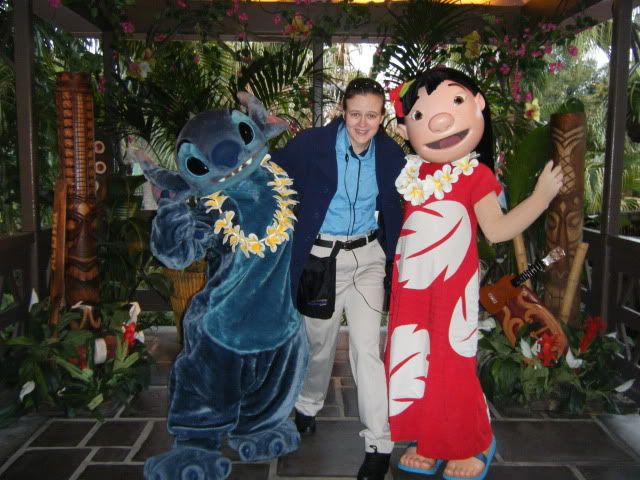 Sharon